Profile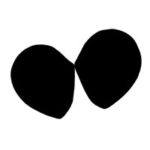 Baltic Clam
Curriculum Vitae
Latin name?

Limecola balthica (Linnaeus, 1758)

UK population? (How many are in the UK?)

Found on all UK coasts
I should be sequenced because...: If we sequence the clam we might be able to learn more about how the shell colour is made, which might help us understand why it has evolved

About Me::

The Baltic clam is a particularly interesting example of 'hidden' colour. It occurs in a variety of different shell colours (although many individuals are white), but it lives its life buried beneath the sediment where these colours cannot be seen. Some colour is even found on the INSIDE of the shell, where it will never be seen. Breeding studies have shown that shell colour is not coming from the diet (as it does in some other species), but instead is under genetic control. What is the purpose of this colour? We don't know!

My Interview

How would you describe yourself in 3 words?

small, unassuming and hidden

What's it like where you live?

Baltic clams live in the ocean, burrowed into soft sediment, usually in shallow water, but occasionally in very deep water (up to 100m)

What's your favourite food?

Baltic clams filter seawater through their siphons and collect organic material from the water, or vacuum it up from the seafloor around them

What's your family life like?

These clams have separate sexes. They are broadcast spawners, which means they release their gametes (sperm and eggs) into the water where fertilisation takes place (if the egg and sperm find each other!)

Are you endangered or threatened by anything?

Baltic clams are eaten by birds and crabs and some fish will try and bite the fleshy siphons as they stick out of the sediment..

What's the best thing about you/interesting fact?

If poo from crabs that have eaten Baltic clams is placed near other Baltic clams, they will burrow more deeply (and stay burrowed deeply for days) to avoid being eaten!

The champion of this species is...

There are three of us on the team - Ana, Heather and Suzanne. Ana and Suzanne are researchers and Heather is a PhD student.
---
---
---
---
---