Profile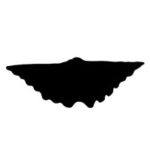 Terebratulina Retusa
My CV
Latin name?

Terebratulina Retusa

UK population? (How many are in the UK?)

Offshore waters around Scotland

Genome Size? (Genome size is the total amount of DNA contained within one copy of a single genome)

None of my relatives exist anymore, so it's a total guess

Most recent common ancestor to Homo Sapiens (presumed)

Phoronids, maybe? Phoronids are a type of worm.
My profile link:
https://ias.im/u.156176
---
---
---
---
---