Profile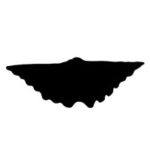 Terebratulina Retusa
My CV
Latin name?

Terebratulina Retusa

UK population? (How many are in the UK?)

Offshore waters around Scotland

Genome Size? (Genome size is the total amount of DNA contained within one copy of a single genome)

None of my relatives exist anymore, so it's a total guess

Most recent common ancestor to Homo Sapiens (presumed)

Phoronids, maybe? Phoronids are a type of worm.
About Me:

University Lecturer

Read more

Hi,

Brachiopods hold a special place in my heart as, 30 years ago, they were the very first organism I worked on as a very junior scientist.  I learnt how to sequence by purifying their ribosomes and have fond memories of the work. I am still the only person to have ever looked at anything in the genome of this genus and it launched my entire career.

SO I owe this wee beastie a favour. I can think of no better repayment than being its champion in the 25 genomes challenge!

Read more

I have spent my entire career applying what Terebratulina retusa taught me. Which goes to show, even the most obscure study organism can have huge consequences.

These days I work on two human viruses that infect the liver, HBV and HCV, and am helping in the development of cures for both.

My Typical Day:

Teaching students, doing research, talking science to anyone and everyone

I should be sequenced because...: I am a completely unique relic species. No one knows where I fit on the tree of life.

About Me::

Honestly, do I really look like a mollusc? Look closer, see my pretty veils. You won't see those on a clam!

I'm a "relic" species. I have ancestors all the way back to 400 million years ago, but no one knows where I fit with modern organisms.

Am I a worm?

Am I a mollusc?

Where do I belong?

You'll need to sequence me to find out!
My Interview

How would you describe yourself in 3 words?

I match my organism here! "Old, very old"
---
---
---
---
---
---