Profile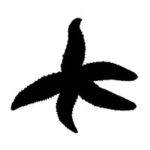 Common Starfish
My CV
Latin name?

Asterias rubens

UK population? (How many are in the UK?)

Found on all British and Irish coasts, especially amongst beds of mussels

Genome Size? (Genome size is the total amount of DNA contained within one copy of a single genome)

~500 Mb

Most recent common ancestor to Homo Sapiens (presumed)

common ancestor of all deuterostomes
I should be sequenced because...: it will help scientists discover how I loose & re-grow my arms, am strong enough to open mussels and can do all this without a brain

About Me::

I should be sequenced because knowing the sequence of my genome will help scientists to discover how I can do lots of amazing things.

When a predator grabs one of my arms I can make the arm fall off so that I can escape and then I can re-grow a new arm. If scientists could find out how I do this, it may help doctors find new ways to treat injuries where body parts are injured or lost.

Have you ever tried to open a mussel with your fingers – I bet you can't! Well I can! Mussels are my favourite food and I can pull apart the two valves of a mussel using the pulling power of lots of tiny tube-feet on each of my arms that secrete sticky proteins. If scientists could identify these sticky proteins, this may lead to development of novel bioadhesives that could be used during medical surgery.

When I feed on mussels I force my stomach out of my mouth. You can find out more about this in a video produced by the New York Times, which discusses some of the research that has been done by members of the research team at Queen Mary University of London that are championing me:

Click the image below to watch the video

I don't have a "brain" but I do have a nervous system and with this I can out-smart "brainy" animals like crabs – so scientists are interested in finding out how my nervous system works.

Lastly, you may not realize this but I am actually quite closely related to you humans. In fact I am much more closely related to humans and other vertebrates than most of the other types of animals on earth; so my genome won't just teach you about me but it will also teach you about our shared evolutionary history.

So vote for SpongeBob's best friend "Patrick Star" and all the rest of us  "five-fingers"!!!
---
---
---
---
---
---