Profile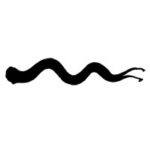 Naval Shipworm
status: chewing on the end of my pencil
My CV
Latin name?

Teredo navalis

UK population? (How many are in the UK?)

The UK population could be huge! I can reach plague numbers in local areas around my favourite foods!

Genome Size? (Genome size is the total amount of DNA contained within one copy of a single genome)

My genome size is now unknown, but most bivalves have a C value of between 1-2, so probably half human size?

Most recent common ancestor to Homo Sapiens (presumed)

Our common ancestor lived around 575 million years ago, and probably looked a little like a worm!
My profile link:
https://ias.im/u.156125
---
---
---
---
---