Profile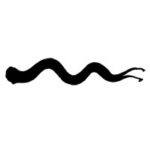 Naval Shipworm
status: chewing on the end of my pencil
My CV
Latin name?

Teredo navalis

UK population? (How many are in the UK?)

The UK population could be huge! I can reach plague numbers in local areas around my favourite foods!

Genome Size? (Genome size is the total amount of DNA contained within one copy of a single genome)

My genome size is now unknown, but most bivalves have a C value of between 1-2, so probably half human size?

Most recent common ancestor to Homo Sapiens (presumed)

Our common ancestor lived around 575 million years ago, and probably looked a little like a worm!
I should be sequenced because...: I am very strange. I have a weird body shape, I can eat wood, and we know little about how I grow and survive! A genome would be a big help!

About Me::

I am the Naval Tubeworm, Teredo navalis. Despite being called a worm, I am actually a bivalve mollusc, just like an oyster, clam or mussel! Instead of hiding inside my shell, I actually use it for tunnelling into wood. I make a burrow into the wood, eating a little tube for myself. This is a real pain for humans when I burrow into ships, houses and jetties, as the wood ends up looking like this!

Because of where I live, I have a very weird body shape. This allows me to stay safely inside my tube. My shell is at one end of my body, alongside my mouth – you can guess what is at the other end!

I was a huge problem for the Royal Navy. Their boats would fall to pieces when I ate into them. They had to cover the bottom of their ships with copper, a really expensive metal, just to stop me chewing into their ships!

Believe it or not, people like to eat me! In the Philippines I am eaten raw with vinegar or lime juice, chopped chilli and onions. I can also be eaten in a stew. Some people say I taste like milk or oysters. I say – ewww!

My genome could be a big help for understanding my biology, but also would be interesting for business! I can digest wood, and that is difficult. Learning how would enable us to make "biofuels" more efficiently – and these could be used to power our cars instead of petrol. So sequencing me would also be a big help to the environment!

So, vote for the shipworm!
---
---
---
---
---
---