Profile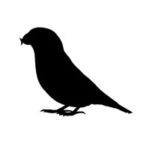 Scottish Crossbill
My CV
Latin name?

Loxia scotica

UK population? (How many are in the UK?)

There are a few thousand or so of us hidden away up in Scotland

Genome Size? (Genome size is the total amount of DNA contained within one copy of a single genome)

1 gigabase pairs

Most recent common ancestor to Homo Sapiens (presumed)

A very simple reptile about 340 million years ago!
My profile link:
https://ias.im/u.156150
---
---
---
---
---