Profile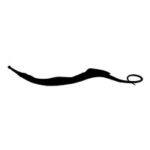 Snake Pipefish
My CV
Latin name?

Entelurus aequoerus

UK population? (How many are in the UK?)

No one knows. We usually live at fairly low densities and spread out near the coast and out at sea around the UK.

Genome Size? (Genome size is the total amount of DNA contained within one copy of a single genome)

Around 450Mb I think.

Most recent common ancestor to Homo Sapiens (presumed)

A tetrapod, some sort of frog-like creature.
My profile link:
https://ias.im/u.156177
---
---
---
---
---