Profile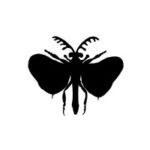 Twisted-wing Fly
My CV
Latin name?

Elenchus tenuicornis

UK population? (How many are in the UK?)

Yes, but rare

Genome Size? (Genome size is the total amount of DNA contained within one copy of a single genome)

One of the smallest genomes among insects, smaller then the fruit fly one

Most recent common ancestor to Homo Sapiens (presumed)

Some type of worm that existed 542 million of years ago!
I should be sequenced because...: Boys and girls look very different! Males look similar to a free-living fly, while females are parasites that look like a maggot.

About Me::

I am a twisted-wing fly, and I belong to mysterious group of insects with a way of life as twisted as my name. Many insects start their life as a larva, like the caterpillars of butterflies, and at some point they become an adult that flies around through a process called metamorphosis. However, I think this is too boring! I truly believe in the division of work. At some point during our evolution, girls became parasites of other insects and started living inside their bodies, while the boys kept their nonchalant flying way of life. The females of twisted-wing flies became better and better at doing their job, to the point in which they stopped growing up and stayed as a young larva, eternal teenagers living within their host. The life of boys, however, stayed the same, growing up to adulthood and looking like the adults of many other insects. Instead of having split personalities, we have split bodies within one genome.

Some cute twisted-fly pupae in the abdomen of the unsuspecting host

A beautiful strepsipteran comes out of its host to say hi.

The big question is, how the same genome can produce animals that look so different? As it happens with humans, our babies are the product of the fusion the genetic material of our parents, half coming from a male and the other half from a female. Yet the differences between boys and girls in the twisted-wing flies go beyond the sexual differences, and are much more striking than in humans and other insects. How is it possible that the same genome can produce females that look like maggots but able to reproduce, while at the same time producing males that look similar to a fly? Which genes are involved in the decision of making a boy or a girl? Which defence mechanisms have evolved in the females to escape the inmune system of their hosts? How do the boys know how to find the females, who are hidden within the body of other insects?

Some examples of twisted-wing fly adults.

All these questions can be answered by sequencing our genome. The genome is the manual of instructions used to make an organism. Our genome is remarkable for being one of the smallest among insects, but most likely was larger in the past. Other parasites, such tapeworms, also have reduced genomes, most likely due to being parasites that have lost the instructions to make body parts which are no longer needed, for example their guts. However, in other parasites the loss of body parts are synchronized between boys and girls; in our case, the males are free-living insects that have lost no body structures and are out of sync with the females. How is then possible that our genome has undergone such massive reduction, if it still producing free-living flying males? The study of the evolution of our genome can help scientists not only to answer all these questions, but also to understand how the genomes of other parasites, including the ones of humans, have evolved.
---
---
---
---
---
---